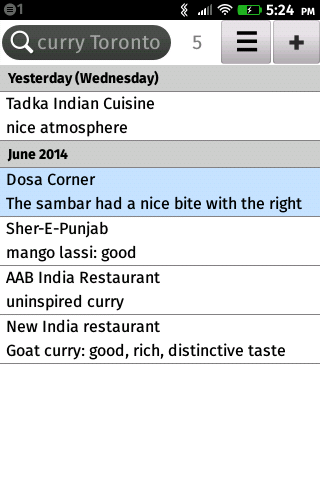 Have you taken notes on an important topic, and forgotten where you put them? Do you struggle to remember what was discussed at the meetup in February or the staff meeting last Tuesday? Did you have a good meal on High Street, but forget the restaurant's name? Did you learn something at the conference in Amsterdam that's only relevant now? Serene Notes can help! Just search for any words in your note, or where you wrote it, then skim the list by date.
Use voice dictation when supported by OS! Runs offline.
Hold, then drag to re-arrange memos in the order you like.
Works with text in any Latin alphabet. (Search is optimized for English, German and Spanish.)
Works well on phones, tablets and Chromebooks.
Serene Notes is a web app for modern browsers; try it now! It's also available as a Chrome app and for LuneOS.